I'm so happy to be writing this post because I was recently invited to a ChineseBites media event at one of my favourite places to eat! The Aberdeen food court! It may seem strange to most people but in my opinion, Aberdeen food court serves up some of the most delicious and authentic Asian fusion cuisine you can get in the lower mainland.
The event was great and brought together roughly 60 foodies and tons of delicious noms (and I mean.. TONS) and great conversation. I brought Meta Knight with me as my +1 and he had a great time meeting other bloggers and eating ALL DA FOOD.
Out of the 22 food items and 6 drinks between the six of us (I KNOW!! Crazy!), I've compiled my Top 5 favourite items so it's easier to read and decipher between the good, the meh, and the excellent. :)
1) The Drunken Chicken Hot Pot
from the
Tofu Hotpot
stall was honestly my favorite dish of the night. If you know the 'drunken chicken' appetizer from Shanghainese restaurants, it's kind of like that, except in hot pot form with lots of wood ear mushroom, napa cabbage, crystal Korean noodles, and scrumptious broth. I've never tasted something like this before so it was truly a feast for the palate!
2)
Before Pepper Lunch, there was
Teppan Kitchen
with it's sizzling hot plates! This is the
'A' Grade Ribeye Teppan with Corn and Egg
and it has always been one of my favourite items to get at this food court. :) Feel free to check out my previous post
here
.
3) Bubble Waffle and Curry Fish Balls
from the
Bubble Waffle Stall
make a really great snack. The fish balls give a slight spicy kick without making you reach for the milk.
Here
is my previous post on this place.
4)
Wu Fung Dessert's Deep Fried Chicken Wings
are also a must get item when you visit the Aberdeen food court! This was a 50/50 dish between the chicken wings and fried squid tentacles and both were super solid. Here is my previous post on
Wu Fung
!
5) Saboten
is one of the largest tonkatsu (Japanese style deep fried pork) chains in Japan. The first one in North America is right here in Aberdeen and this place is legit. This
Saboten Set
consists of deep fried shrimp tempura, tenderloin, and loin. My favourite part of their tonkatsu is the ground up black sesame powder. To see my previous post on Saboten, click
here
.
Honorable Mentions:
Sakura Roll from Aji Hana
House Special from 8 Juice
(really delicious and fruity btw),
Iced Lemon Ribena from Bubble Waffle, Iced Honey Matcha Tea from Teppan Kitchen
Iced Genmaicha from Saboten, Matcha Soy Bean Milk from Strike, Milk Tea from Estea Express
Pan Fried Chinese Chives with Pork Dumplings
from
Chef of Dumplings.
This was actually very delicious as well. Didn't make it in the top 5 but was super close.
Hot Sour Noodles
from
Szechuan House.
This was Sherman's favourite and even though it numbed my tongue, it didn't for him and he loved it.
Prawn Wontons from Lung Kee
were great. Also just barely missed top 5.
Clubhouse Sandwich from Strike
.
Soy Sauce Chicken and Long Gong Chicken from Leung Kee.
Both types were actually super flavorful.
Chicken Bulgogi and Pork Belly from Kitchen Korea.
Baked Pork Chop on Rice from Mambo Cafe.
Taiwanese style Popcorn Chicken from Yougo Chicken.
Sticky Rice from Leung Kee.
Tuna and Corn Egg Roll from Strike.
Hainanese Chicken from Cafe D'Lite Express.
Banana Chocolate Crepe (sample size) from Cafe Mazazu
Mini Cream Puffs and Chesecake Sticks from Beard Papa's.
Always solid no matter which location.
A Dream in Eden Shaved Ice from Frappe Bliss.
Matcha Delight from Frappe Bliss.
Happy Eating!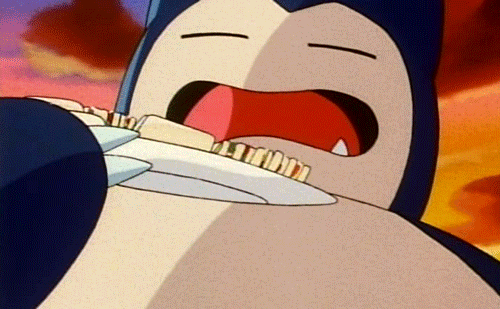 the food kept on coming so we ate like...