For those who love the concept of Dine Out Vancouver but can't wait till next January to try your favourite restaurants and get your prix fixe menu, you've gotta try "Taste of Yaletown"! It's very similar in that it's a two-week dining event showcasing dishes from 27 restaurants in the Yaletown neighbourhood. The menu combinations are offered at set prices of $25, $35, $45.



Annette O'Shea, Executive Director of the Yaletown BIA says "Yaletown is home to some of the city's best chefs, many of whom view Taste of Yaletown as a time to showcase their creativity. We're excited by some of the new restaurants in the area this year and are looking forward to seeing what the chefs are going to serve up this year for their exclusive Tatse of Yaletown menus."



I attended their media event and previewed Taste of Yaletown menus from two of the 27 participating restaurants. First up was The Parlour. The Parlour is an interesting place to be because you see business people coming here for a business lunch as well as cool hipsters drinking beers near the lounge area in the back.



They offer the $45 menu in which you can choose any two appetizers (excluding the cheese and meat board) and one pizza. These Ahi Lettuce Wraps ($15) had tuna, avocado, citrus ginger soy, mint, spicy ponzu aioli, and crispy shallots. These are also gluten free! :D



The Classic Bruschetta ($10) on thick white toast. Pretty standard.



Apparently this is their signature appetizer. I really enjoyed this Salmon Tartare ($15), but I mean, who wouldn't? It has perfect combination of steelhead salmon, seaweed, bonito, sesame seeds, ponzu, macadamia nuts, and micro cilantro. Anything that resembles poke is a tick in my book.



Stacked Short Ribs ($15)



These Meatball Minis ($11) were the bomb! It had Brioche, reggiano, tomato sauce, sambal, caramelized onion, and roasted garlic aioli. The head chef Matthew said they don't have a freezer or fryer so everything is as fresh as it gets. It was apparent with this ridiculously fresh and tasty meatball slider.



The signature Yaletown ($20) resembles the typical west coast palate. Albacore tuna, red onion, avocado, green onion, cilantro, and spicy aioli. I never thought about putting raw tuna on pizza so this was actually pretty eye opening for me.



I was the odd duckling in the group because I really loved their Standard ($20) Gluten Free pizza. The texture of the crust was nowhere as crispy as the regular wheat variety, but it was chewy, hearty, and totally up my alley.



This is a play on a pear, walnut, blue cheese salad. It's called Hamilton Street ($20).



The next tasting was next door at the Hamilton Street Grill. For T of Y, they are offering a $35 menu.



I believe this was the Chef's Creation Vegetarian Soup consisting of carrot and ginger. Everyone at the table thought this was unbelievable. Give me a big bowl of this with some (gluten free) bread and that can be my dinner.



The Red Onion and Blue Cheese Salad was refreshing but definitely not a huge standout.



As an appetizer, I love the fact that they have a Butternut Squash Risotto on the menu. It's a fabulous opportunity for people to try it out without choosing it as a main. I don't know about you but I always tend to gravitate towards the meatier protein mains versus vegetarian mains when eating a prix fixe menu.



Now this was a showstopper. It's the Icelandic Cod Saltimboca which is a pan seared and proscuitto wrapped black cod. Similar to a filet mignon, the proscuitto added a really nice smokiness to the fish.



The Angus Beef New York Steak was served with their Brandy peppercream sauce, and MY GOD it was delicious. They left the full peppercorns on the steak and it was just friggin amazing. Must get dish in my opinion.



This is a half portion of the Flourless Chocolate Cake with raspberry coulis.

Personally, this Taste of Yaletown event is great for someone like me because there are a lot of fantastic restaurants in Yaletown that I've never tried before. My hope is that I find a gem during these prix fixe menus and end up loving a restaurant I otherwise would've never known about. Time to check out their menus!

Happy Eating!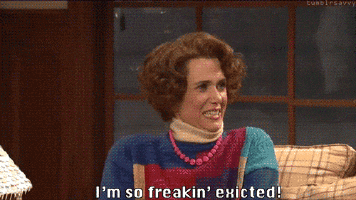 I'm so excited!!