I never did like the Sui Sha Ya location in Metrotown. Even though my mom says their lunch combos are good, their mediocre sushi and noodles always left me wishing I went elsewhere. Luckily, another restaurant has now taken its place. It's called Sekai Udon Bar.
Curry Udon ($10)
consisted of a thick curry broth with beef, carrots, and green onions. Meta Knight liked this udon but thought the broth was a little thick to drink with the noodles. The Japanese curry was true to taste with just a hint of spice.
Kitsune Udon ($7).
Generally for udon, I like clearer broths so this was totally up my alley. You can tell the broth was made with kombu, soy, bonito, maybe a bit of sake. Clear, light, delicious!
Tonkotsu ($11)
is on the pricier side because of the richer broth and cha siu. My friend Calee had nothing bad to say about it.
Niku Udon ($8)
comes with sukiyaki beef, onions, green onions, and bok choy.
Sekai Udon Bar is relatively inexpensive and is a comfortable restaurant to sit and slurp back a bowl of hot noodles. I would definitely recommend them to shoppers wanting a break from the mall madness.
Service Rating:
4/5
Food Rating:
3.5/5
Price:
$
Overall Rating: 3.5/5
Happy Eating!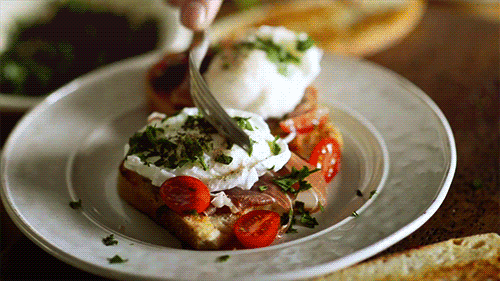 dat egg yolk... i heart eggs.