Frites, not to be mistaken with Fritz (both french fry restaurants), is located in the downtown core a couple of blocks away from Pacific Centre. They boast authentic Belgian fries double layered poutine.
Regular Traditional Poutine ($6.99)
with one gourmet sauce (
Rosemary Garlic Mayo)
.
I wouldn't get the same thing again but I definitely won't write this place off until I've tried it once or twice more. The positive and friendly environment was infectious and I can't help but want to support this business, regardless of whether the poutine is the best in Vancouver! >.<
Service Rating:
4.5/5
Food Rating:
2.5/5
Price:
$
Overall Rating: 3/5
Happy Eating!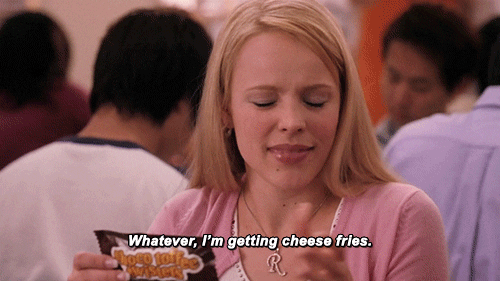 #datYOLOlife