This little hidden gem called The Belgard Kitchen is located in the DTES area inside the Settlement Building. My friends Queen B and Hipster heard this place serves up wine flights so they really wanted to give it a try. I just tagged along for the ride. :P
Beer Flights ($8.00)
. I honestly don't remember the exact names, but all of them were premium craft beer.
White and Pink Wine Flight ($12)
and I absolutely loved it. I am in no way a wine connoisseur so it was really interesting to taste all the different flavours and tones of the white and pink wines. All were delicious and if it weren't a little pricey, I would've gotten another one. :P
Shrimp Spaghetti Nero ($16)
while super delicious and was everything I love about squid ink pasta, the portion was a bit small and lacked depth of flavour. For 16 dollars I feel like the portion could definitely have been doubled but that's just my gluttony talking. :P
Tomato Soup Fondue with Grilled Cheese Toasties ($13)
. The cheese could not be gooeier and more delicious when paired with the concentrated tomato fondue. So good....just...so good.
Red Wine Flight ($12).
I didn't try this so I can't speak to how the red wine was.
Flank Steak with Chimichurri ($15).
Very delicious but similar to the other dishes, I wish there was more of it.
Even though the Belgard Kitchen offers a lot of unique offerings I have yet to find in other Vancouver restaurants like wine flights and tomato soup fondue, I found the price/portion ratio to be a bit off for me. We all spent around 45 dollars and when I got home I was already hungry again!
Service Rating:
3/5
Food Rating:
3/5
Price:
$$$$-$$$$$$
Overall Rating: 3/5
Happy Eating!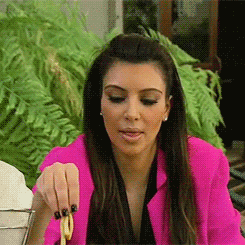 I'm always hungry >.<