I occasionaly meet up with two friends who also went to Korea for international exchange around the same time I went and each time we choose to eat at a Korean restaurant so we can reminisce about our past.

K-Town BBQ
in Richmond. This time, we gave Potter's Garden Korean BBQ a try because I heard they have good lunch specials.
Tteok Manduguk ($8.95)
which is a Korean style rice cake and dumpling soup. I could tell the dumplings were made in house because of the unrefined edges and fresh pork/chive filling. I really appreciate places that make every part of their food from scratch. It really shows their dedication to their craft.
Galbi + Doenjang jiggae ($11.95)
which is stew made with Korean soybean paste.
Chicken Bulgogi + Naeung Myun ($12.95)
which is Korean style chicken with cold noodles.
Potter's Garden is no doubt one of the more authentic Korean restaurants in Vancouver and I would highly recommend this place for lunch. They serve a lot of unusual and authentic Korean items that you just can't find anywhere else.
Based on these reasons:
affordable lunch specials
food made from scratch and with love <3
located just minutes away from Metrotown
Service Rating:
3.5/5
Food Rating:
4/5
Price:
$-$$
Overall Rating: 4/5
Happy Eating!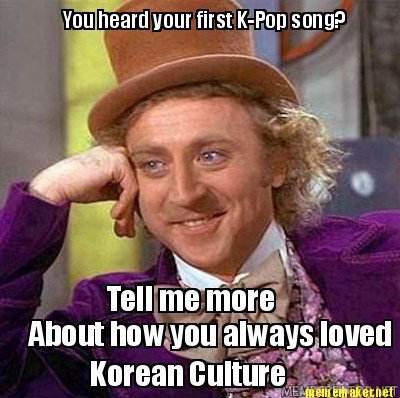 courtesy of http://www.mememaker.net/meme/you-heard-your-first-k-pop-song-tell-me-more-about-how-you-always-loved-korean-c/